Call Austin Divorce Lawyer Amy Gehm to speak to a family law attorney near by. Family law matters can be complicated and emotionally difficult. The Law Office of Amy K. Gehm practices exclusively in family law to provide quality guidance during a challenging time in your life.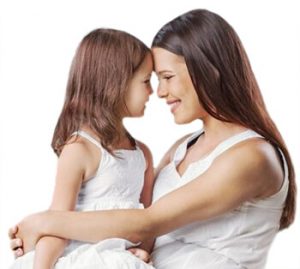 Working with an experienced Austin divorce attorney can help make this process less difficult as they guide you through the process.
Even if you are not ready to file for a divorce, it can be important to consult with an attorney to get advice on your situation, sooner rather than later to understand the best options for you. Oftentimes, people make decisions without contacting an attorney that negatively impact their situation.
It is important to get legal advice and have peace of mind about your decision before you make it. If you are facing divorce or a family law issue in Austin, Texas, then call the Law Office of Amy K. Gehm, L.L.C. today (512) 327-7272.
Divorce Attorney Austin, TX
When a couple decides to divorce, there are many complicated issues that parties or the courts must work out. Some of these issues include division of property, custody of the children, and child support. A contentious divorce or a high conflict divorce is likely to cost more than an uncontested divorce, especially if an experienced Austin Divorce Lawyer is not on your side.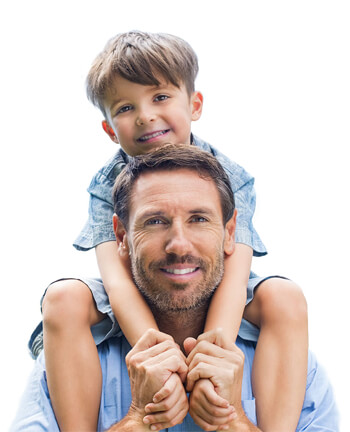 An "uncontested divorce" means that both parties agree to get divorced and not necessarily  agree on how the divorce will be done.  There are many details that need to be handled carefully to ensure that the agreement that the parties desire is correctly handled in the final order.
Contention can be caused by a disagreement on how the marital assets should be divided or could be a result of the emotions and bitterness that accompany many divorce cases. If the couple want to remain friendly, or want an amicable divorce and the parties are willing to work on a solution, the process may proceed more quickly and may be less expensive. It is still important to have legal representation so that you understand your options and can obtain the best solution for your family and situation.
In a highly contentious divorce, hiring an experienced family law attorney in Austin is even more important to protect your interests and help you achieve your goals.
Find Divorce Attorney Near Me
Visit main office in Austin, Tx.
Texas High Net Worth Divorce
Austin Divorce Attorney Amy Gehm has experience with all manner of divorce cases, including high net worth divorces in Austin.  A high net worth divorce follows the same legal principles and proceedings as non-high net worth divorces, however, the process is much more complicated and requires a more sophisticated approach.
What is considered a high net-worth or high asset divorce?
A high net worth divorce generally includes a marital estate that contains some combination of any of the following marital property assets:
Ownership in closely-held business entities, such as limited liability companies, liability partnerships, S corporations, trusts, or other entities;
Significant investments in brokerage accounts, including cash, stocks, bonds, or mutual funds;
Multiple retirement accounts, such as 401(k), 403(b), IRAs, Roth IRAs, federal civil service retirement, pensions, or military retirement;
Long-term incentive plans such as stock options, restricted stock units, bonuses, performance shares, or other advanced profit-sharing plans;
Ownership in multiple real estate investments, including the marital residence, rental properties, vacation homes, commercial real estate holdings, or other income-producing real estate;
Significant separate property in existence prior to marriage, or received during the marriage through gift, inheritance, or as a result of a personal injury.
Estates containing some or all of these types of assets create special issues for the divorcing couple. Not all family law attorneys possess the experience and skills needed to help their clients navigate such issues successfully. If you're contemplating divorce, it is important to begin gathering the documents associated with the assets listed above. Gathering the documents helps expedite the discovery process and provide your attorney the information they need to move onto next steps.
Division of assets
The divorce process must divide all assets owned by the divorcing couple. A high net worth divorce will typically involve the employment of financial experts and every asset in a marital estate will be assigned a value. This process is more complex when the marital estate has a high monetary value or contains complex assets that have more complicated valuation besides just cash.
A high net worth attorney will be able to advise you on the legal consequences of dividing property and the classification of each asset as community or separate. An Austin divorce attorney experienced in high net worth divorces will have working relationships with pertinent experts, such as real estate appraisers, pension valuation, and business valuation experts. A business valuation expert may be required to analyze the worth of a business and the parties' business interests. A comprehensive inventory of your separate assets, your spouse's separate assets and the community property estate is prepared in order to craft a just and right division.
You will need an experienced high net worth Austin divorce and family law attorney to help you navigate the divorce process while protecting your interests. With over 20 years of experience handling financially complex divorces, and Board Certified by the Texas Board of Legal Specialization in Family Law, Austin Divorce attorney, Amy K. Gehm has the expertise required to successfully guide you through the process.
Divorce is no time to feel like you are left by yourself to sort out important legal and financial matters that may impact you and your family for years to come.
Austin Divorce Lawyer – Cost
How Much Does Divorce Cost In Austin?
The cost of a divorce is greatly influenced by the amount of conflict in a divorce.  The first step to getting a divorce is filing a divorce petition. Filing this petition comes with certain costs for a divorce without children and costs can rise for a divorce with children.  However, the best way to determine how much your divorce might cost is to contact our office immediately, as each case can be unique depending on a variety of factors.
Some of these factors include:
The length of the marriage: A marriage that lasted only a couple of years may often be more straightforward than a marriage that lasted for several decades. The longer marriages typically have more assets that may be more complicated, such as restricted stock units and stock options, and there may be more formal "discovery" about the assets.  Couples that have been married longer should expect to pay more for divorce.
 Minor Children: Judges in the State of Texas will make decisions based on "the best interests of the child" if the divorcing parties have children, if the parties do not reach agreements regarding their children. With children involved, a possession schedule will be negotiated or agreed upon, or ordered by a judge, calculations have to be made on child support, and if child custody is contested, a child custody evaluator may need to be hired.
A spouse owns a business: A business valuation expert, who can sometimes cost between $5,000 to $7,000 may have to be hired to value the business. If a hearing is needed, the business valuation expert may need to be paid to testify in court about their findings.
Whether hearings are needed.  If a hearing is needed for Temporary Orders, to address where parties reside during a divorce, a temporary possession schedule for the children, or support, it can increase the cost of a divorce.
The exact cost of a divorce can be difficult to determine due to the variables involved.  However, the best way to determine how much your divorce might cost is to contact our office immediately, as each case can be unique depending on a variety of factors.  Other factors such as fault, wealth, and other circumstances can also affect the cost of your divorce. Contact our office for more information.
Who Pays For The Divorce?
In Texas divorces and Family Law Courts, neither spouse is automatically expected to unilaterally cover the entire cost of the divorce (attorney's fees and litigation expenses). Instead, it is the community assets (Texas is a community property state) that will be used to cover these expenses. If one party has control of more of the community assets, then that party may be ordered by the court to pay the attorney's fees of the other party from community assets available to him or her. This can be either spouse.
Sometimes the community assets are not enough to cover these expenses forcing either party to get extra funding from family, friends or loans.  In any case, the incorrect legal strategy can dramatically increase the cost of your Texas divorce. Call our Austin family law attorneys to develop the best plan for your divorce strategy.
Mediation
There are many divorces in Texas that are settled out of court because of the money and time it takes to finalize a divorce in court. Mediation is a form of alternative dispute resolution in which a neutral third party (the mediator) facilitates the discussion of disputed matters in an attempt to resolve disputes and avoid the necessity of trial.
The mediator is not a decision maker and does not represent either party.  Many parties resolve their divorce by attending mediation after financial information has been exchanged about their community estate, with their respective attorneys attending mediation with them.  Travis County Local Rules require that parties attend mediation before a final hearing longer than 3 hours can be heard by a Judge.
In mediation, the parties are typically in separate rooms with their respective attorneys.  The parties and their attorneys may exchange proposals with each other until a settlement agreement is reached. Mediation is an effective alternative dispute resolution process that allows the parties and their attorneys to develop creative solutions for their family.
Austin Divorce Frequently Asked Questions (FAQ)
How much does an Austin divorce lawyer cost?
Typically the cost of your divorce in Austin, Texas will depend on the complexity of your case. Factors contributing to cost may be: the number of children involved in the divorce, amount of community property assets in the marital estate, and whether the parties involved want to cooperate. There are certain other factors, such as court fees, filing fees, and other factors such as the costs of appraisals or business valuations. The best way to get a good cost estimate for your divorce is to call our office to speak to an attorney.
How long does divorce take in Austin?
Texas Divorce & Family law does have a 60 day waiting period that your attorney will discuss in more detail with you. However, it is not uncommon for divorces in Texas to finalize in about 6 months to one year. It can sometimes be longer, sometimes sooner. A consultation with our office may be able to shed some light on how long your Austin, Texas divorce might take.
How do I get a divorce in Texas?
We advise that you contact a licensed attorney in your Texas jurisdiction who is experienced in certain Texas family law issues and divorce proceedings. Your family law attorney will help you file for divorce in Texas and also be a zealous advocate for you in the proceedings. Call our office to speak to an attorney.
Does my wife get the house in the divorce?
Typically, the divorce decree will award certain assets from the community property estate. In certain cases, whether the home is classified as separate property vs. community property which may influence who is awarded the house. The divorcing parties are free to agree on characterization of an asset. The party that is awarded the house depends on many issues, including the other assets involved in the division of the community estate, whether that party can afford to reside in the marital residence, and where the parties want their children to reside after the divorce. Contact your attorney and they will help guide you in this matter.
What Travis County court do I need to file my divorce in?
If you're filing in Travis County, then you'll file the divorce in the Travis County District Clerk's Office. It is best to leave this up to a licensed attorney who has experience with divorce cases in Travis County. Call our office for assistance.