Life has many challenges, with few being as difficult as those that occur while going through a divorce. The breakup of a marriage, child custody disputes, and disagreements over property can often seem overwhelming.
Experience. Compassion. Dedication.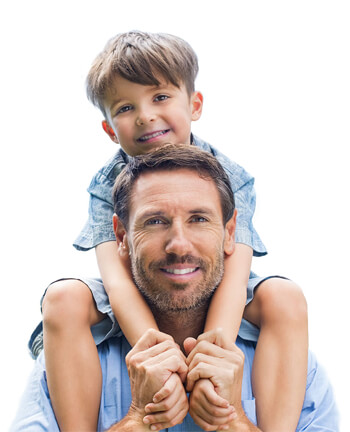 When it comes to your family and financial future, when the most important areas of your life are changing, you need an attorney that you can trust. Amy Gehm has the experience, the understanding, and the ability to handle complex family law issues to protect your children and your property. She listens to your goals and will help you understand how to work with Texas divorce laws to achieve them.
Ms. Gehm brings a sophisticated approach to complex marital estates, conservatorship issues, and to those with closely held business interests. With empathy and a dedication to the attorney-client relationship, she commits herself to close personal attention to protect your interests and to help you move forward with your family and your life.
Austin Divorce & Family Law Attorney Near Me
The Law Office of Austin divorce attorney, Amy K. Gehm, is a full-service family law firm focusing exclusively on family law matters including divorce, complex property division, division of closely held corporations, characterization and tracing of assets, and child custody. Amy K. Gehm has been Board Certified in Family Law by the Texas Board of Legal Specialization since 2002 and focuses exclusively on divorce and family law matters in Travis, Hays, Williamson, Bastrop and Caldwell Counties.
Recognizing that divorce can be a difficult experience, we place great emphasis on dignity, integrity, and compassion for individuals who are enmeshed in the emotional and financial issues of family law matters.
These unique challenges call for creative solutions and a customized approach to meeting your needs. As an Austin divorce attorney, we concentrate on understanding your ultimate family goals, and formulate the best options for achieving them.
In family law, there are many points that need to be addressed on how life will go on for a separated family. The role of your family law attorney is to assist you in understanding how the law applies to your family so that you understand what your options are based on your situation.
Ms. Gehm has over 20 years of experience guiding her clients through their family law matters to solve their specific legal needs and to work diligently to ensure that your family is protected. While clients turn to us for our depth of experience to help them through the divorce process, we also understand that our ability to empathize with their situation is an integral part of the attorney-client relationship. We commit ourselves to providing a level of close personal attention that identifies your goals and protects your interests so that you can move forward with your family and your life.
In emotionally unsettling and stressful situations, we bring an air of stability and calm. To be the most effective advocate, we give personal attention, listen carefully, and focus on the nuances of each client's case.
As an Austin divorce lawyer, we are committed to the highest standards of moral and ethical conduct, while vigorously and effectively representing our clients' best interests.
Whether you're looking for a collaborative approach to settle your dispute, or require litigation to resolve your matter, Amy Gehm's experience, compassion and dedication ensure that you have an effective advocate in bringing your family law matter to a positive resolution.
If you are contemplating a divorce, contact Amy Gehm, Austin divorce attorney, for representation with your divorce in Austin, Travis County, Williamson County, or Hays County. It is never too early to understand your options to help you make a comfortable transition into your next phase of life for you and your family.